Built with motto: '' All for comfort life'', Sunshine Riverside is equipped by highest quality materials to bring that promises to bring a smart life and sufficient amenities. Moreover, common space for community activities is also focused on design which bring to high level.
The highlight of Sunshine Riverside apartment is five-star international school, kindergarten for all ages, built in campus in project. Besides, there are restaurant services, shophouse, commercial center and health and beauty services, catering for diverse needs of people.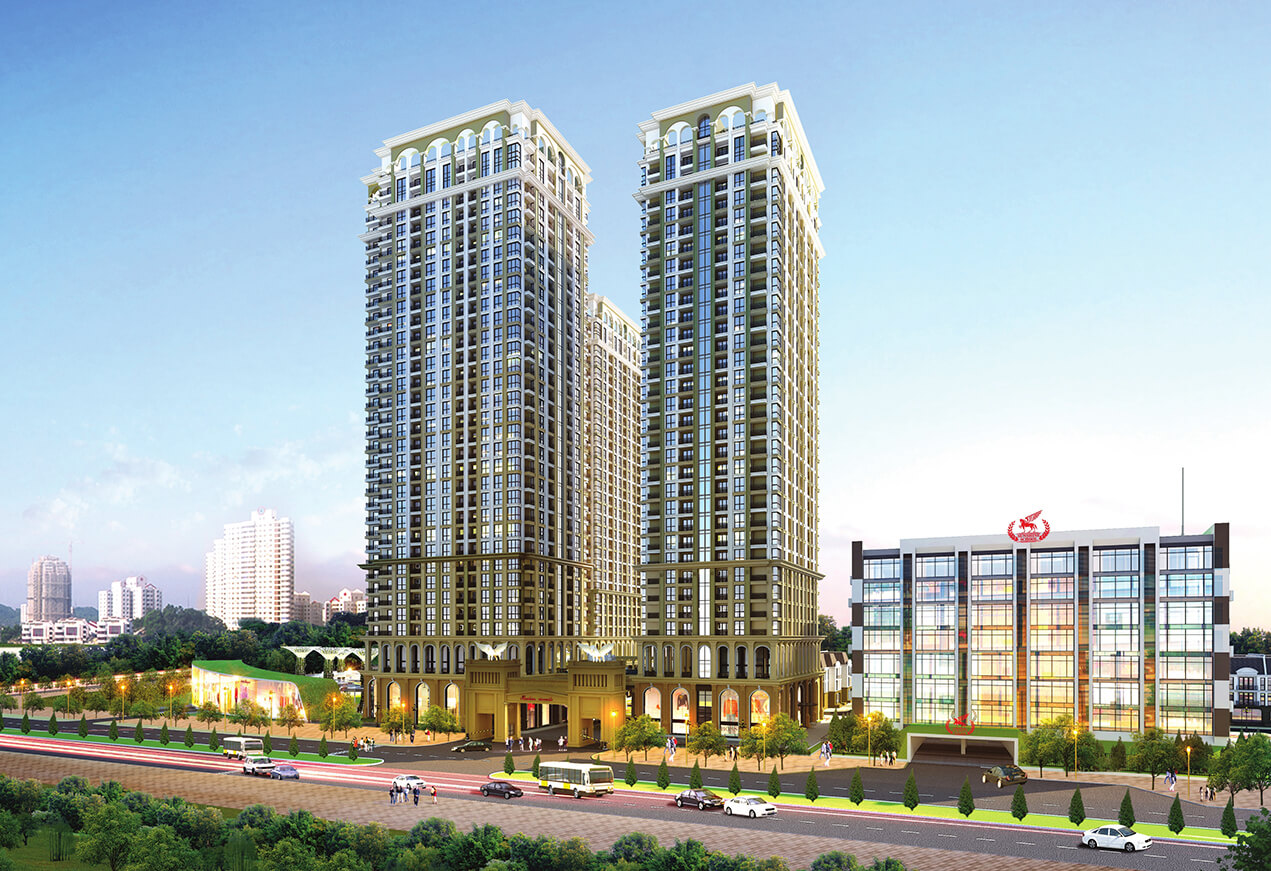 Sunshine Riverside is also designed shopping area where is extremely bustling and Shophouse is one of attractive points in here. Therefore, all of thing has created diversity and flexibility of services to residents community and added value for residents in Sunshine Riverside.
Located on Nhat Tan bridge pier on the south bank of Red River, Sunshine Riverside is a complex of condominium and commercial center of Sunshine Group where possesses five-star amenities.
The apartments in Sunshine Riverside is designed in European-style , toward a new life and modern, close to nature that residents can enjoy green space and relaxation after hard working and bustle of urban life.
In addition, green space is a special factor in here. The striking point is row of trees which is arranged to create green space and shade.
Sunshine Group has devoted full area of third floors of three towers to serve needs of relaxation for customers. Living here, customer can enjoy airy space with Red River and have experience in entertainment area including five-star standard outdoor swimming, fitness, spa, outdoor, etc.
Lively community garden is built at Sunshine Riverside. In particular, the highlight point is library where you can read freely in area of 500 sqm. This place is designed openly but creating quite space for readers
It not only built utilities for community activities, connecting to residents, but also Sunshine Riverside also have an international school systems ( 5-star standard) which is built in campus in project. Besides, in 1st floor of apartment is served for kindergarten in all ages, near by shophouse, restaurant, etc